Spark igniters with a long service life for gas burners

The tip of a spark igniter for gas burners is continously exposed to the high temperature of the gas flame. This limits the life of the spark igniter.
Thermalloys therefore supplies spark igniters manufactured in the most highly resistant iron-base alloy on the market, a FeCrAl alloy. Thermalloys spark igniters therefore have a longer service life than most other spark igniters.
Material: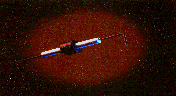 The electrode material is made of an iron base alloy, which can resist operational temperatures of up to 1425 C (2600 F).
The standard wire diameters available are 1.6 (0.063"), 2.6 (0.10") or 3.2 (0.126") mm; Spark igniters with other wire diameters can be supplied on request.
The ceramic used for insulation is carefully selected to resist the high temperature conditions and has a dielectric strength of 9055 V/mm (230V/mil).
The quick connect terminals, male or female, are made in nickel plated steel and tin plated brass, respectively.
Precision fabrication
During the fabrication of the spark igniters, we are most careful in making sure that the tip is located at the right angle and at the right distance. The ceramics are carefully locked into place by using high temperature cement.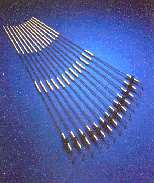 Standard and custom design
With standard design is meant a straight rod design of any diameter or length; With custom design, we mean any geometry different from the standard design. We are manufacturing any standard or custom design required, including any geometry and with a short delivery time.